PyCon India 2017
PyCon India, the premier conference in India on using and developing the Python programming language is conducted annually by the Python developer community. It attracts the best Python programmers from across the country and abroad.
2nd-3rd Nov, Workshop/Devsprints
4th-5th Nov, Conference Days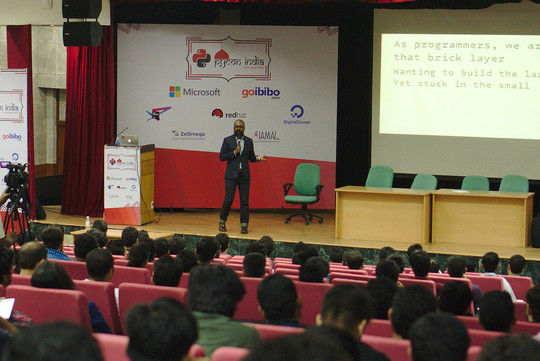 Sponsors
PyCon India is entirely driven by volunteer. Sponsoring the event helps to sustain, grow the conference along with the community. Sponsors help to make the conference affordable for community, and maintaining the inventory for the conference.
Looking to become a sponsor?