Announcing Real Python as Associate Sponsor
We are happy to introduce our Associate sponsor Real Python!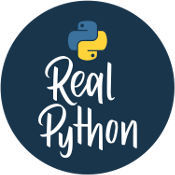 At Real Python you'll master real-world Python programming skills from the ground up. Their large collection of Python tutorials and in-depth training materials is created, curated, and vetted by a community of expert developers. With new content published weekly, you'll always find something to boost your skills.
Website Link: https://realpython.com