Announcing MavenHive as Associate Sponsor
We are happy to introduce our Associate sponsor MavenHive!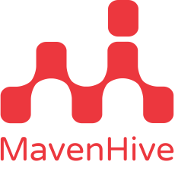 MavenHive is a Bangalore based boutique consulting firm specializing in end-to-end product development and training. They have built a team of talented people from diverse backgrounds who have come together for one mission, to "turn ideas into awesome software" !
Over the last 7+ years, they have worked with several startups and organizations from across the world realize their product vision and help them achieve major milestones in their journey. MavenHive has been a long time supporter of various tech communities in India. They are hiring polyglot, full stack devs for their fast growing team.
Website Link: https://www.mavenhive.in