PyLadies @ PyCon India - Aroma Rodrigues
PyLadies @ PyCon India blog series consists of articles that share the experiences of women who have been a part of previous PyCon India conferences. In this blog post, we talk to Aroma Rodrigues, who did a talk at PyCon India 2018.
Aroma Rodrigues
Aroma Rodrigues is an alumnus of National Institute of Technology Warangal and is currently working as a software engineer for JP Morgan Chase & Co, Mumbai. Her talk on Demystifying Terms and Conditions using NLP in Python at PyCon India 2018 was both informative and enthralling. Read on to find out more about her Python journey and her experience of being a part of PyCon!
PyLady: How would you describe your journey into the world of Python?
Aroma: I started learning Python of my own accord in my third year of college. Till then I had coded web applications for the college registrations/websites, done basic courses in C++ and just learnt Java. I took a specialization on Coursera; it was free back then. It is a very popular course by Dr Charles, who also incidentally spoke at the PyCon 2018 in Hyderabad. It was a pretty hand on course and had specific assignments designed to help a person understand the nuances of coding in Python. The capstone or the final project associated with this specialization was an end to end system to make a crawler, load data, clean up data and visualize it. At the insistence of one of my college seniors, I tried out a few Machine Learning examples off Kaggle, took the learning course on the site and some others on Coursera. My latest was the Neural Networks specialization by Andrew Ng. I used Python in my previous workplace as a scripting language. I used it to automate test cases, create sanity check scripts and basically automate a lot of manual processes, and all of this was not a part of my deliverable tasks. I also used Python for certain POCs (Proof of Concept projects) involving AWS Athena and Alexa. In my current workplace, Python is the primary language of the stack I work in. Python I believe is a very simple language. I also think that once a programmer is comfortable with say two/three languages and the basic concepts of computer problem solving, switching languages and syntax is not a big problem. I love Python's ease, all the open source libraries and features that already exist that make it a very handy language to use for a variety of purposes.
PyLady: Could you tell us a little about your motivation of submitting a CFP and the experience of giving a talk at PyCon India?
Aroma: One summer morning, my inbox was inundated with emails because of the GDPR regulations imposed by the EU. This made me think, as a citizen of India, or rather any other country out of the EU, what protection weren't we getting? What exactly were we agreeing to when we were clicking on the "I agree with these terms and conditions" button without reading any of them? Because terms and conditions are in principle a legal contract, NLP was the way to go about it. I chose Python because it already had a lot of support/features/libraries for NLP. My main motivation was to find likeminded individuals and helm an open source project because I realized over some time that my project would need more effort than what I could put in. Unfortunately, my workplace (which changed over the months from the PyCon 2018 event) does not allow it's employees to contribute to open source without vetting the project, and this one wasn't approved as it would defy their no-compete clause. My experience when presenting was a little let down as we had a few technical difficulties playing the slides. This also meant that I was swamped by people once I'd come down. So, I got to meet a lot of interesting people. Some people had very different perspectives to what I was trying to achieve and all those ideas are something I've been waiting to try out. I would also rather this project be open source because I don't want to see it monetized, I don't want the world divided in haves and have-nots when it comes to understanding legal agreements based on their financial buying power.
PyLady: How do you think attending conferences like PyCon India has helped you?
Aroma: The first conference I ever attended was GDD in Bangalore. The fact that I got to speak at one is something precious personally. I got to meet so many prominent personalities in the world of Python there. A conference is where some of the first features of a library, or an application are first unveiled. Apart from this very technical knowledge, the authors, creators and others involved in the projects are generally present there personally. Some projects presented end with a call to contribute, which apart from being a good resume point also adds to your experience and is sort of your first step into the world of open source. The diversity of perspectives when approaching a problem, not only help you in your professional life but also personal, sometimes. It's literally ground zero for the attendants to try out their networking skills and build some relationships. All the job fairs and the goodies are an added bonus.
PyLady: Any advice to fellow PyLadies?
Aroma: I believe that there is a huge gap when it comes to women and men, in general, even in today's world. For most of us technologists, it started with the girls to boys' ratios in our colleges. It increases further as you go from being a mere technologist to a senior executive member. And that is exactly where all the decisions are taken, that's who most governments defer to, that's where the directions our lives may take are sometimes taken. This also means that around half of the population of the world is barely represented by their own when such decisions are taken. For this gap to close it is imperative that our ideas be heard.
So, my advice to you as technologists is to apply to events as such, not just to attend, but also speak. Work on your own great ideas, they do not need to be polished and "scrum ready", a small level implementation works. I've observed that women have a very different view of the world, generally a "greater good" perspective. These ideas if ever implemented would lead to the closure of the gender gap that has existed in the human world for centuries.
Lack of inclusion, diversity are not just societal problems, they are also technology problems. The fact that we, being women, are technologists today would also mean that we are one of the privileged few in this world, at least for our gender. Empowering the rest can also be a technology-based problem statement. I've been given this platform, and I feel blessed to have it, looking forward to sharing it with y'all in the near future.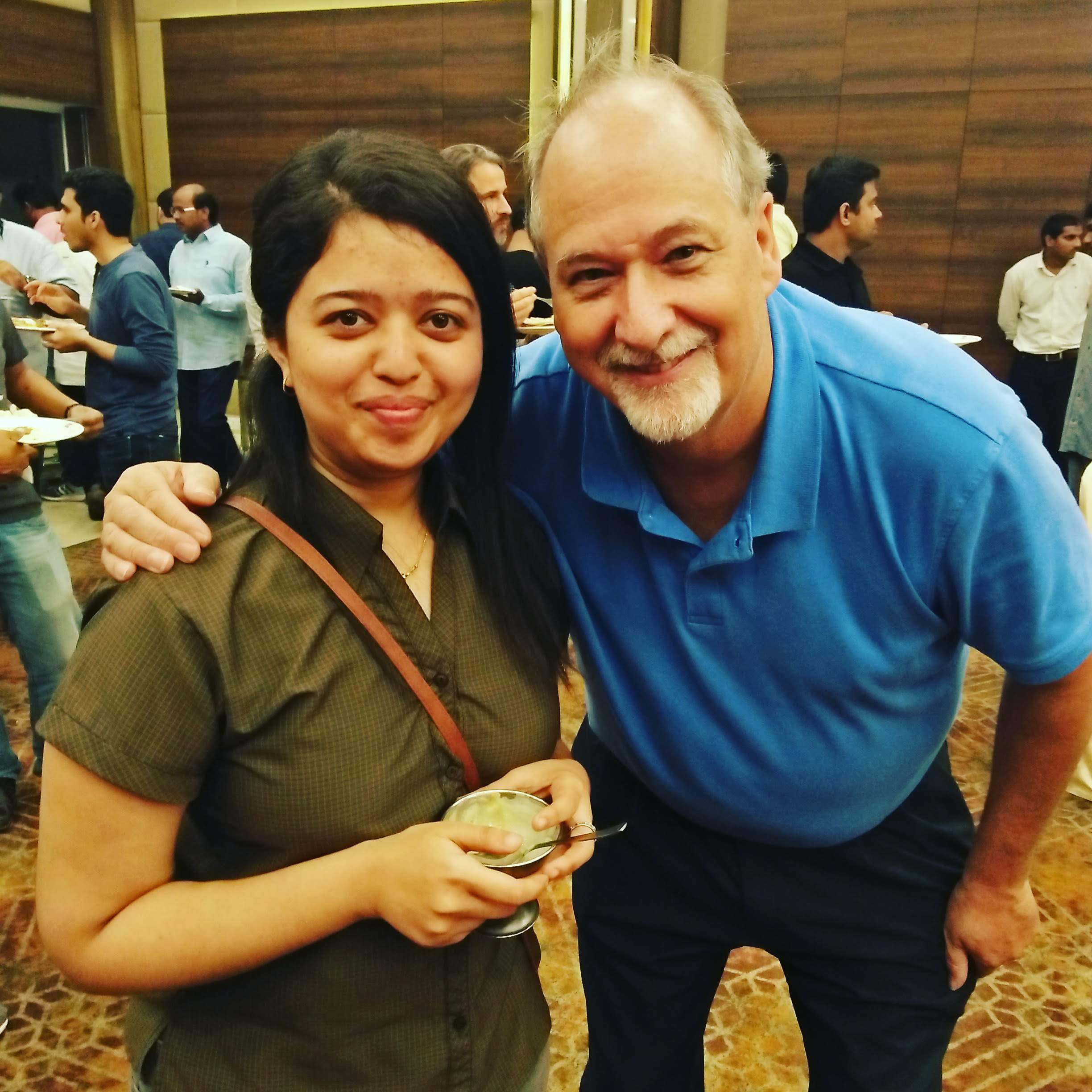 The vision of PyCon India 2019 is to create an inclusive environment that promotes knowledge sharing and diversity in thoughts and ideas. If you're interested to attend, give a talk/workshop or present a poster at PyCon India 2019, please visit: in.pycon.org