Announcing Adobe as Silver Sponsor
Adobe Systems Incorporated is an American multinational computer software company. The company is headquartered in San Jose, California, United States. Adobe's focus has always been the creation of multimedia and creativity software products, with the foray of rich Internet application software. Adobe tools enable to take productivity to the next level while preserving the creative vision.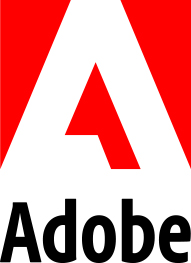 Adobe offers products and services that are used by professionals, marketers, knowledge workers, application developers and enterprises for creating, managing, delivering, measuring, optimizing and engaging with compelling content and experiences. It is best-known development for Photoshop, an image editing software, Acrobat Reader, the Portable Document Format (PDF) and Adobe Creative Suite, as well as its successor Adobe Creative Cloud.
We are proud to announce Adobe Systems Incorporated as a Silver Sponsor for PyCon India 2017. What are you waiting for, grab your tickets now.